In the Cimetière de Montmartre the other day, I noticed while wandering past this tomb that there was something not quite symmetrical about this gentleman's head...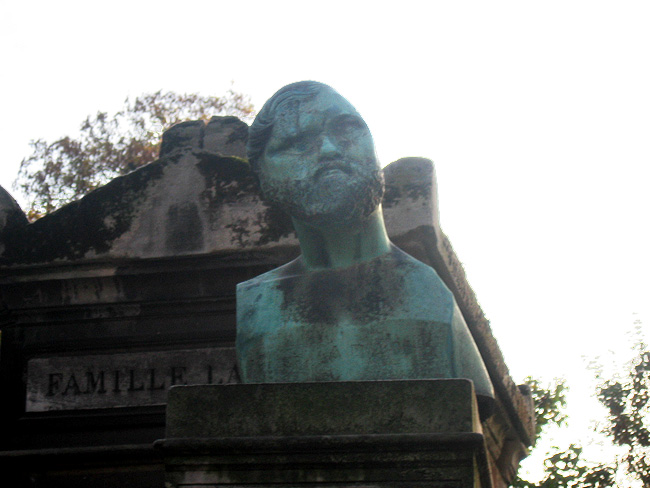 The head is hollow and has been completely smashed in on one side.
Click here
to see the damage from a few more angles.