Say bonjour to my little friend.
I present to you, dear readers, one of my favorite stupid and nonsensical things in all of Paris: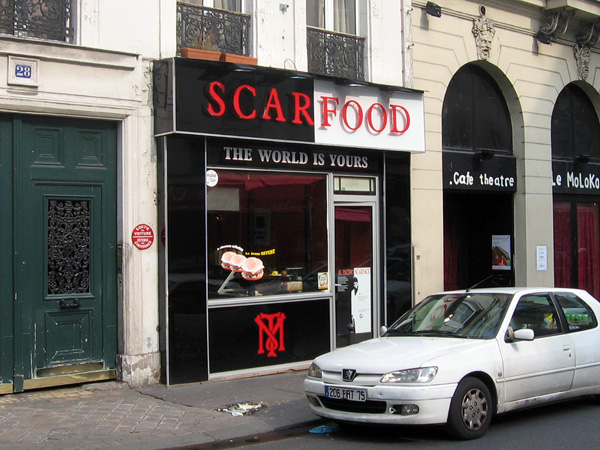 This place was/is right down the street from my old apartment in Pigalle, just below Place Blanche, where the Moulin Rouge is. Note they even put a Scarface poster on the door in case you didn't get the reference. What I wish they'd put up is a poster explaining
why
they're making the reference.